Create a Space that Sparks Joy
With the KonMari Method Coaching Package
Let us be your coach and learn the KonMari Method from the start! This package is great for individuals who would like to tackle the first categories with the help of a KonMari consultant and receive overall coaching in the method. During our 101 in-home session, we will explain to you the basics of the KonMari Method, teach you the KonMari folding and organizing techniques and declutter, organize and tidy the first categories with you (starting with clothes and moving on depending on how much time we have left after 5 hours). This package will allow you to move ahead with the remaining categories on your own, using the knowledge gained during our sessions.
This package comes with 2 follow-up guidance calls in which we answer your questions that may come up during the sessions that you complete on your own, and offer additional tips based on your unique situation. It also comes with a 2 hour follow-up visit either during or after you have finished all categories. During this follow-up visit, we will offer further advice on sections or items you were unsure of and help you perfectionize the final result. You will also receive a printed workbook listing all KonMari categories and items to declutter, which will allow you to follow everything in the right order, add notes & comments and track and reflect on your KonMari progress throughout your own tidying festival.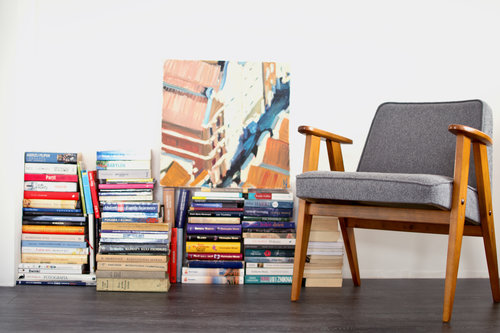 We help you tackle the clutter in your home using the KonMari Method™, so you can enjoy a clutter-free, positive and inspirational environment. We will focus on only keeping items that truly Spark Joy. One category and item at a time.
By applying smart, practical and beautiful organizing methods based on the KonMari principle, we will help you make the most out of your space. All of your belongings will be neatly organized and stored. Everything will have its own place.
Embarking on the KonMari Journey with us will not only transform your space but also your life! The final result will be a decluttered, organized and tidy home and mind that Spark Joy every day of your life!
The Package Includes:
5-hour private coaching session
KonMari categories & progress checklist (printed)
2 follow-up calls (30 min each)
2 hour follow-up visit
$450.00