Create a Space that Sparks Joy
With our KonMari Method Workshops
Let us be your coach and learn the KonMari Method from the start! Our exclusive workshops are ideal for everyone who wants to learn the KonMari Method from a Certified KonMari Consultant. Trained by Marie Kondo herself and her amazing team, I am passing on my knowledge to you and will make sure to teach you the right way to declutter and organize your home to create a space that you love coming home to.
The Japanese KonMari Method is a life-changing tidying and organizing method that allows you to transform your home into a space that Sparks Joy by instilling wellness, simplicity and happiness.
"The question of what you want to own is actually the question of how you want to live your life"
(Marie Kondo)
During our workshop, we will teach you the foundation and philosophy of the KonMari Method, provide step-by-step and how-to explanations. With the help of practical exercises and demonstrations, we will coach you in the proper KonMari folding and organizing techniques. During our Q&A session, you can ask all of your burning questions and receive expert advise.
As a workshop participant, you will also go home with a printed checklist of all KonMari categories and sub-categories to declutter, which will allow you to keep momentum and follow everything in the right order when starting your own tidying festival.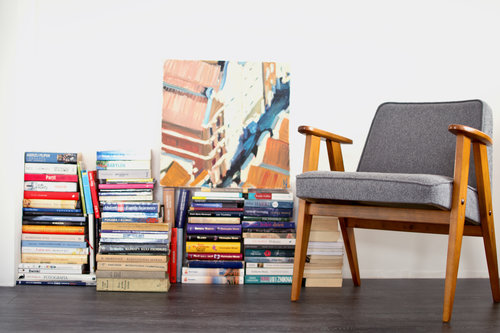 Our workshop will help you tackle the clutter in your home using the KonMari Method™, so you can enjoy a clutter-free, positive and inspirational environment. We will teach you how to focus on only keeping items that truly Spark Joy. One category and item at a time.
We will help you make the most out of your space by sharing KonMari's smart, practical and beautiful organizing tips & tricks with you. All of your belongings will be neatly organized and stored. Everything will have its own place.
Embarking on the KonMari Journey with us will not only transform your space but also your life! The final result will be a decluttered, organized and tidy home and mind that Spark Joy every day of your life!